GoSip Stainless Steel Reusable Straws - Translucent Grey
Model: | UPC:
Regular price

Sale price

$12.99 CAD

Unit price

per
This combination does not exist for this product.
Please select another combination.
Product Description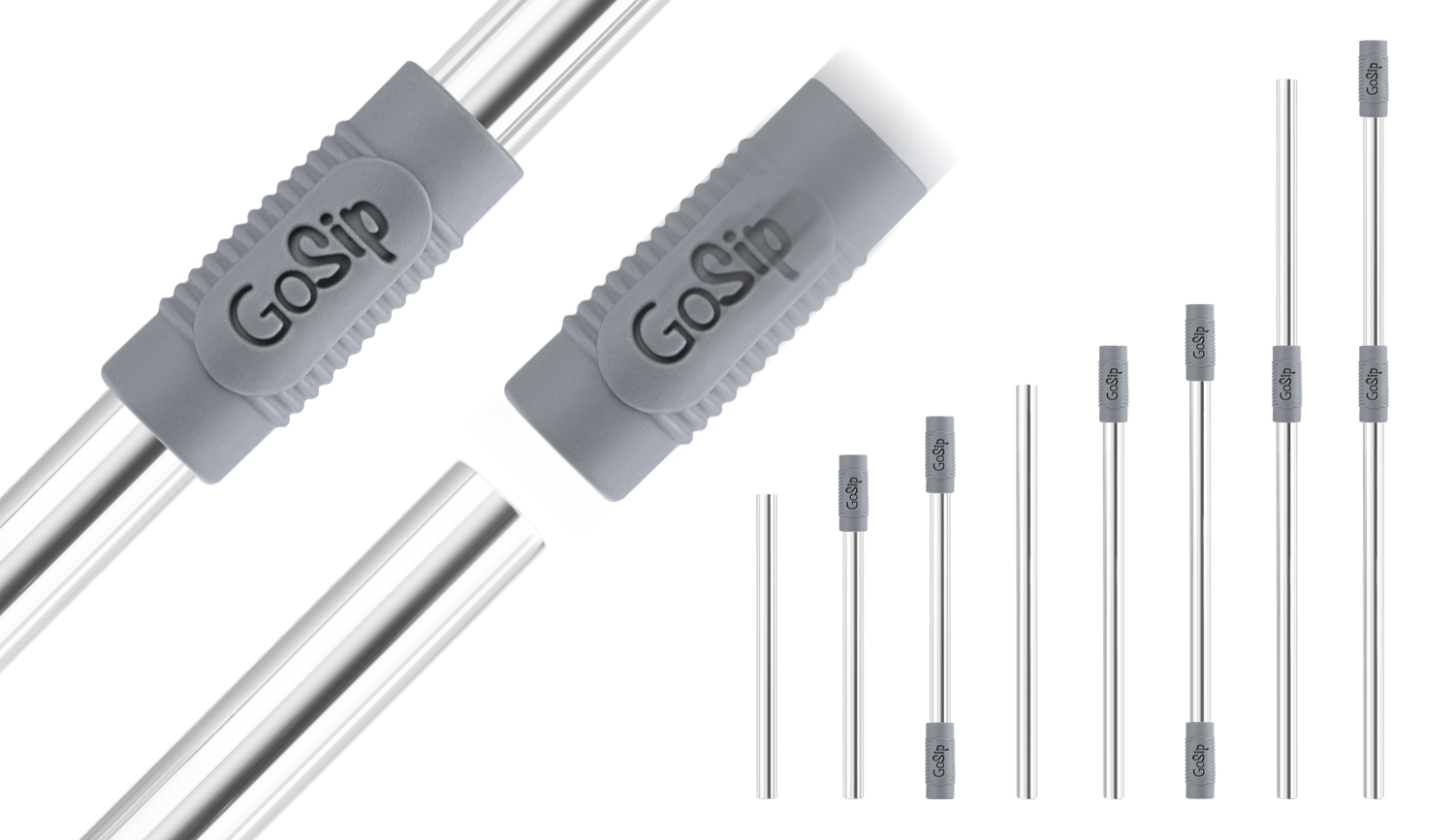 Connect Straws
Use the silicone connector to connect 4.5" & 6" straws together all the way up to a 10.5" straw that's perfect for taller glasses. Up to 8 different size combinations all in one set!
3-In-1 Adjustable Lengths
from short to tall GoSip has you covered.
Short | 4.5" (11.4 cm)

• Cans
• Coupe Glass
• Martini Glass
• Short Glasses


Medium | 6" (15.2 cm)

• Coffee Mugs
• Lowball Glass
• Moscow Mule Mug
• Balloon Glass


Tall | 10.5" (26.7 cm)

• Tall Tumblers
• Highballs
• Takeout Cups
• Travel Mugs
• Soda Bottles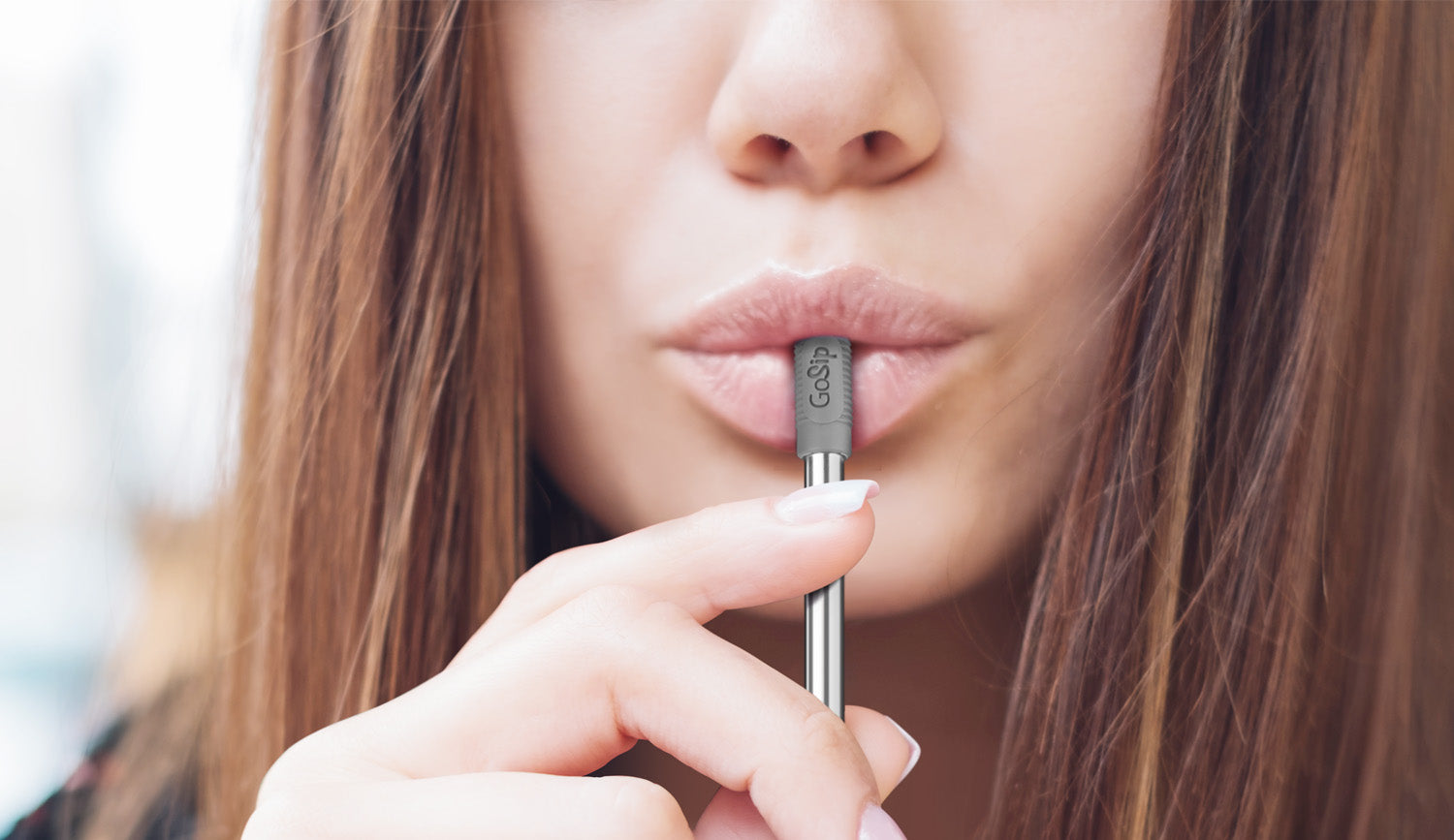 Soft Sip Tip
Silicone connector also doubles as a soft tip that is comfortableon the teeth & lips while sipping.
GoSip Is Perfect For Any Drink!
Soda, juice, cocktails, tea & coffee & so much more!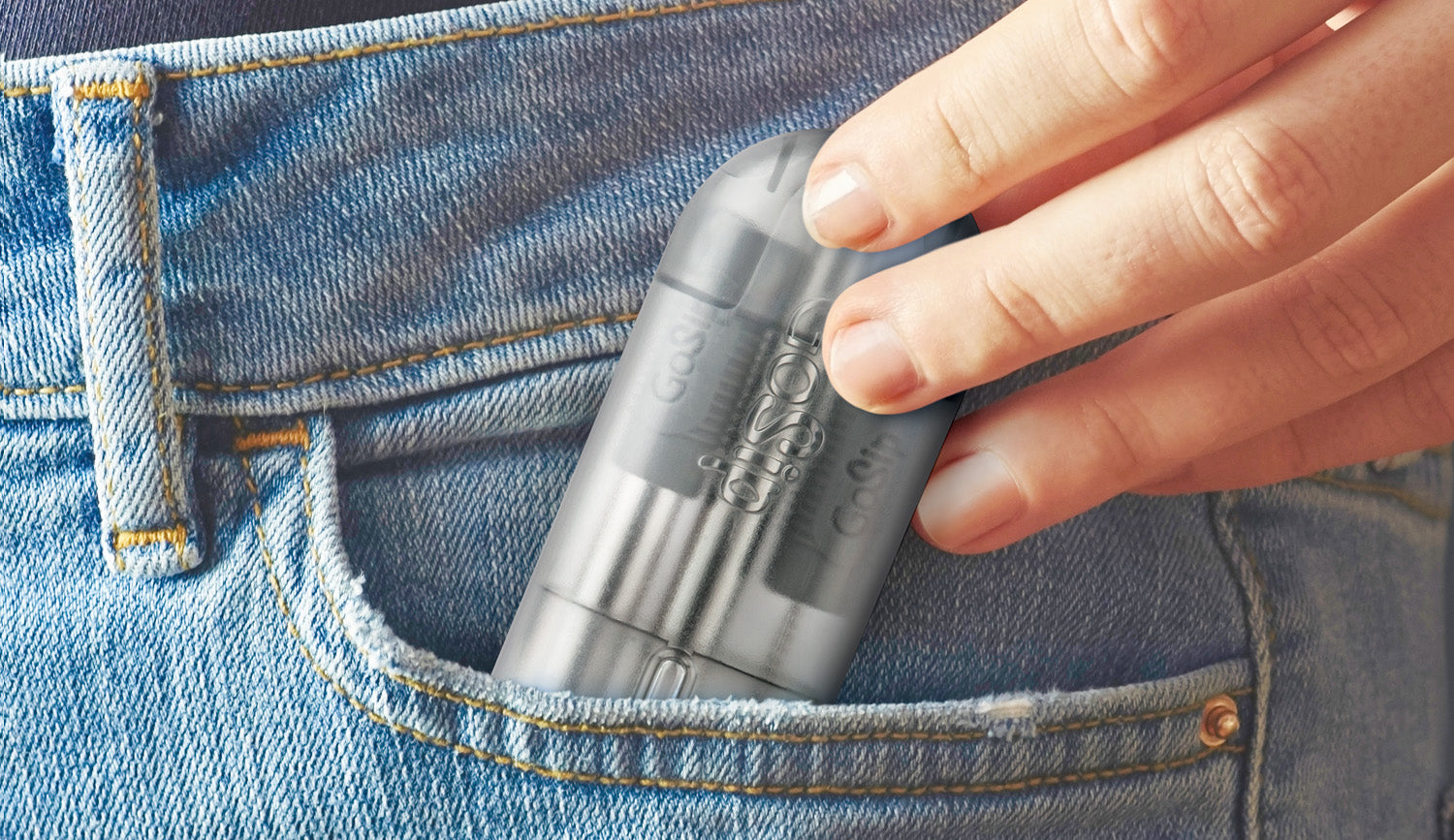 Compact Case
The vented compact case easily slips into any pocket, jacket or purse.


Take GoSip Anywhere You Go!
NO MORE SOGGY PAPER STRAWS.